Ideal weather for a day of fishing!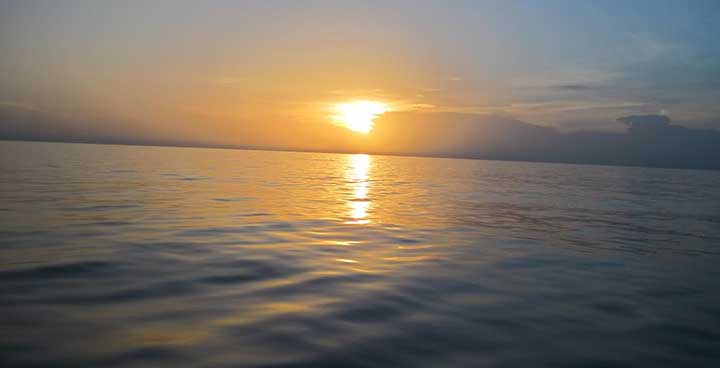 Bloody decks are a good thing when you go fishing, as long as its not your own! We headed North to get into less worked waters and it payed off. The shallow and very green water was holding a good number of fish most spots we stopped at. Yes we did find sharks, and many very large Cuda's, but the Jacks were the fish in big number, along with thousands of large Spadefish.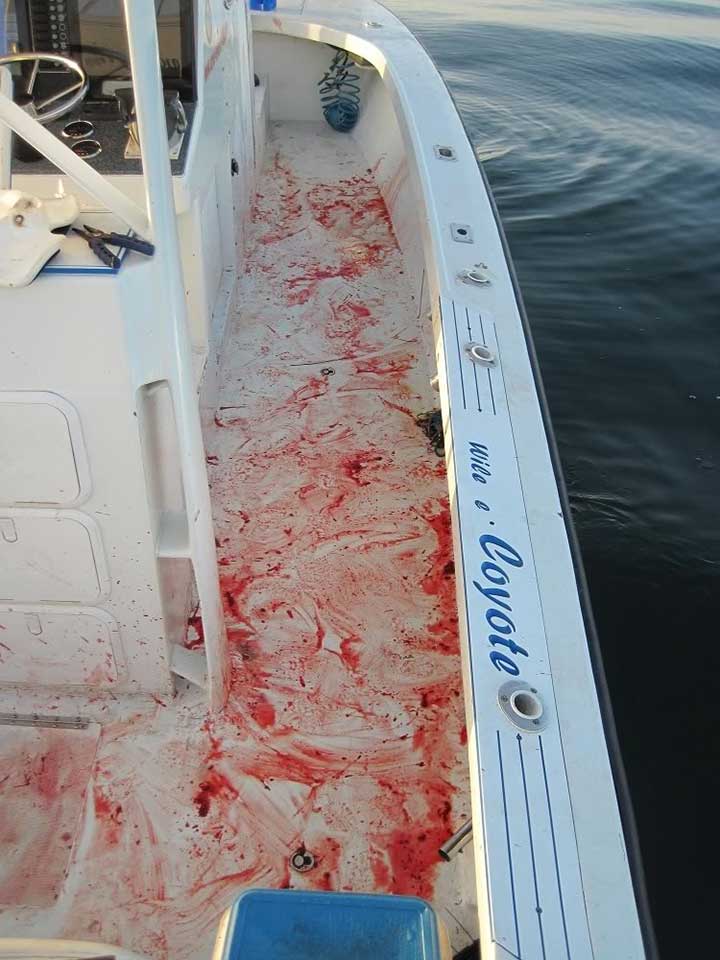 The first fish of the day to come in the boat, well, two of them were Cobia. Hitting spots along the way, we had the pair swin to the boat, along with thousands of small bait fish and a half dozen sharks! The sharks were the most earer to get our live bait, but we managed to keep it out of their mouth's. The Cobia were no doubt full with all the natural bait around, but we kept dropping lives in front of their noses long enough that they finally ate (they ignored various jigs). With both fish on ice, we headed on.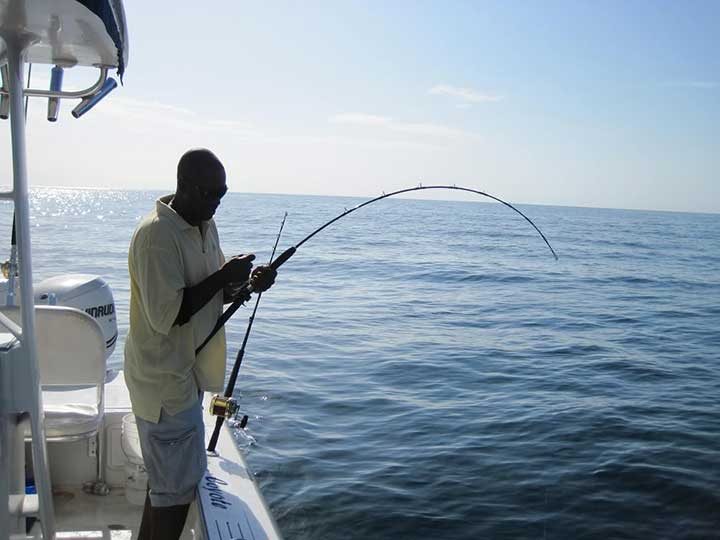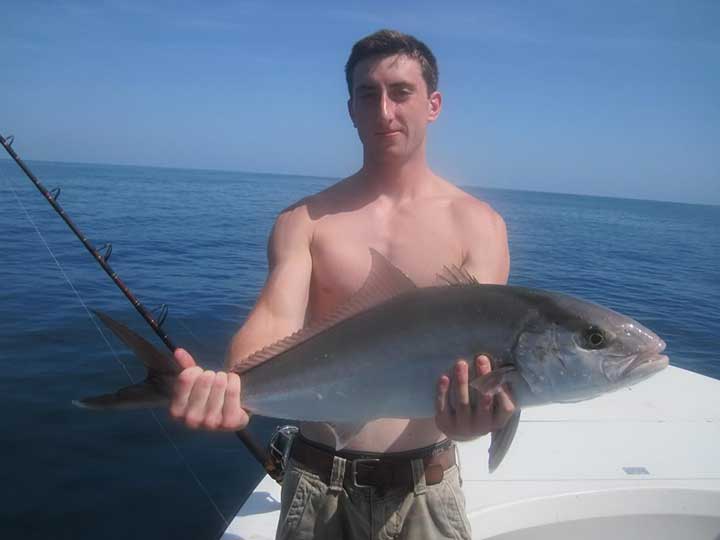 At each stop afterward, the same pattern followed, lots of large spadefish, and Jacks. There Jacks were mostly Almaco, but several undersized Greater AJ, up to 27″ were caught and released. A dozen good eating Almaco's were brought back to add variety. The smaller ones, which have no size limit, typically have zero worms like the larger fish do, and they make great sandwich filets.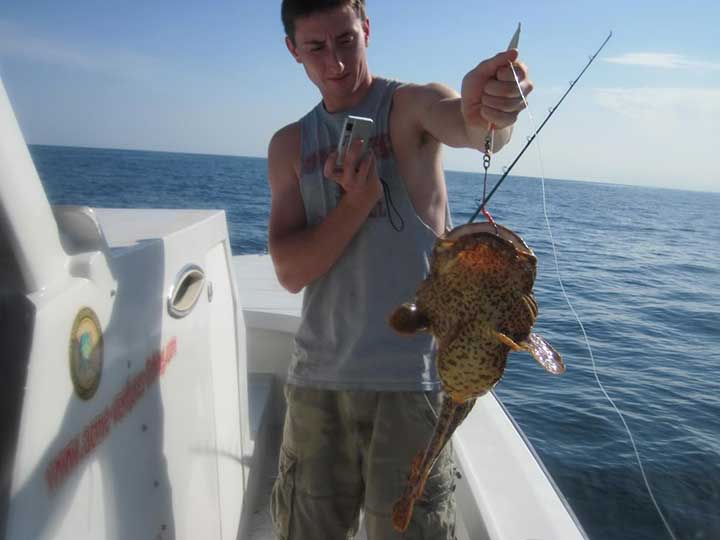 We trolled a bit with only sharks and short strikes, from "Fanged" fish (Cuda) as a result. A lot of fish were caught and a good number brought back to the docks in what was a good day on the water. The winds picked up a little for the ride in, and sea's a little choppy, but not enough for us to slow below 40 mph, so I hope the next trip see's the weather and fishing so good!