Apalachee Bay Fishing Map and Fishing Spots
Get our Apalachee Bay Fishing Map and Fishing Spots! These fishing spots and GPS Coordinates load directly to your Boats GPS using an SD card. Or, open and use our Apalachee Bay fishing map on your Phone, mobile device or your computer.
Get the Gulf fishing spots you need all in one place. The Apalachee Bay inshore Fishing Map includes 135 fishing spots in Gulf county, Franklin county and Wakulla county fishing spots for state waters. Enjoy superb fishing spots for Trout, Redfish and Flounder. Coverage includes fishing spots for Ochlokonee Bay, St. James, St. Marks, Panacea and Ecofina in the Apalachee Bay Big Bend area for superb Trout Fishing and general Inshore Fishing. Looking for the Offshore spots? See the big bend Gulf Offshore Fishing spots here. (See how this works and what comes with it.)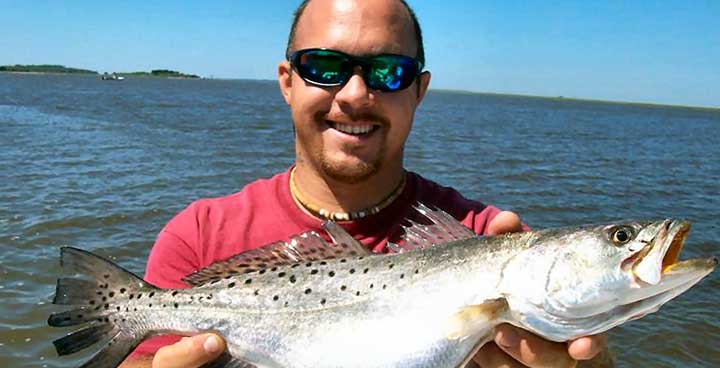 Where do you want to Fish today? FL Fishing Spots has you covered!
Get the Gulf Fishing spots you need from Florida Fishing Spots! If you're looking for great inshore fishing spots in the big bend Apalachee Bay area, you have come to the right place. Also, if you need some of the best Gulf offshore fishing spots, see our Apalachicola to Steinhatchee offshore fishing spots.
Trout Fishing in the Apalachee Bay Big Bend area around Panacea, Econfina and St. Marks is well known for producing good numbers of good, quality size Trout, Redfish, Flounder, Spanish Mackerel and Cobia. Good Trout Fishing Spots in Apalachee Bay and the Big Bend are the key to maximizing your fishing time on the water, saving fuel and catching more fish. This season, fish the Apalachee Bay armed with over 135 Fishing spots provided by local guides. Our fishing map will lead you to these proven fishing Spots in Apalachee Bay for the best chances at having a great fishing day on the water!
Apalachee Bay Fishing spots for GPS! Our fishing spots import or load directly to your Boats GPS using our copy and paste GPS files and SD card. All of our Fishing spots work with the following GPS models that accept an SD Card; Garmin GPS, Lowrance GPS, Humminbird GPS, Raymarine GPS and Simrad GPS. (This file is included with any purchase and emailed the same day of purchase)
Use your computer or Mobile device as a Fishing Map! Turn your computer, phone or other mobile devices into a fishing GPS! That's right. Our Fishing Spots work with iPhone, Android and most devices using Google Earth on many devices, or choose from many other FREE or cheap GPS apps that accept a simple Google Earth file. These apps allow you to see where you are, and where your fishing spots are located and navigate to them or use for fishing trip planning. (This specially created Google Earth File is included with any purchase) See more about how all this works here.
In the image below, see our Big Bend Apalachee Bay Fishing Spots loaded from an SD card to a GPS. Views will vary depending on your GPS make and model. However, all our fishing spots will load to the brands mentioned above regardless.
Apalachee Bay Fishing Spots Map for mobile devices and computers! See the Google Earth Fishing Map below with NOAA nautical charts built in. As shown, these fishing spots offer coverage for the Apalachee Bay and Big Bend area. This file type is included with any purchase.
Purchase the Apalachee Bay Fishing Spots Map
Only $99.99!
As always, purchase with confidence from The Cosatal Fishing Group! We're a 14 Year Verified Seller and Merchant with 100% Positive seller Feedback. Your fishing map files for your purchased area will be emailed in Google Earth, Android, iPhone, PDF Printable Coordinates and GPS Upload Files, all sent shortly after checkout. Thank you for your business and we look forward to serving you in the future. — Fish on!