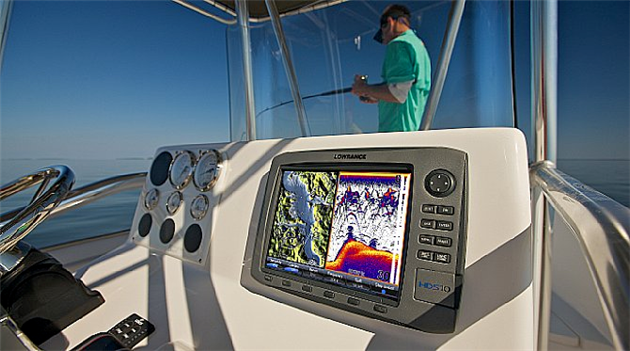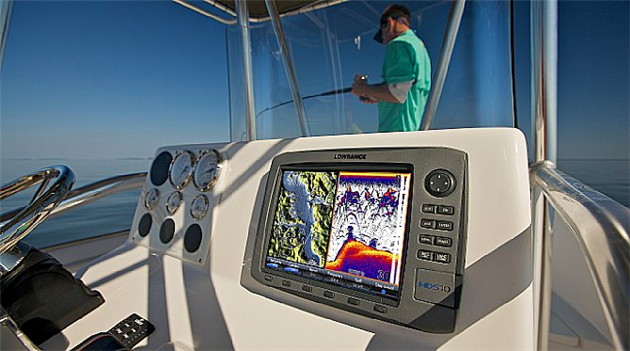 Professional Level Fishing Spots for Professional Level Fishing Results from our GPS to yours – Toss out that Paper Fishing Map or Chart and take advantage of the latest digital fishing technology! Our product eliminates the need for a paper fishing map and it's a great way to catch more fish by owning professional, guide level fishing spots over good, proven bottom, wrecks, ledges, outcroppings and more to suit bottom fishing, trolling and drifting from the inshore Bays and beaches and offshore waters. Keep in mind, this is NOT just a copy of the Florida Offshore Reef Fishing Spots and GPS Coordinates. Fishermen, be careful what you buy elsewhere, meaning, many of our fishing spots cannot be found on any other fishing maps or fishing charts anywhere. Period. Our spots have been provided and organized by some of the best guides and fishermen in each local area to bring our customers the best fishing spots ever available for purchase. (See product Reviews here) Note: Our Fishing Spots Maps are not paper maps or charts, but there is a matching PDF printable list of lat/long coordinates included.
Welcome to the best set of Fishing Tools since the GPS!
What's Included? – All items listed below come with any purchased location. You will receive ALL of the following files VIA email the same day of purchase (most times very fast), and you'll soon be ready to upload-import our fishing spots to your GPS, iPhone, Android and Computers. For over 13 years, we've offered this format in most coastal states as the original and only company working with an internal guide network to bring you these fishing spots. Some of the spots are the best private fishing spots available anywhere in the country. Period.
GPS FILES INCLUDED! Florida Fishing Spots Files for your boats GPS – Does your GPS use an SD or Micro-SD Card? If so, you're a few clicks away from freedom. Using a windows computer, simply copy and paste your GPS files to an SD card you have on hand, then load directly to your GPS. We include and provide you with GPS files for your purchased area to work with Garmin, Humminbird, Raymarine, Lowrance and Simrad GPS Map machines that accept an SD card. See what it looks like loaded to a GPS – GPS Map actual views vary greatly depending on your GPS mapping, make, model and other variables, but will always work with above mentioned brands)
SD CARDS FOR GPS AVAILABLE! Preloaded Fishing Spots GPS SD cards are always available for Garmin, Lowrance, Raymarine, Humminbird and Simrad models that take SD Cards. A nominal additional Charge of $29.99 covers the card, loading it and mailing to your front door! Add the fishing spots you want to the cart first, then the SD card option will be located at the bottom of the cart page in a blue box. Price includes Priority mail with tracking and insurance. Have it sent right to your front door! Contact us here for SD Card options if you're not sure.
Mobile Fishing Map File Included! Mobile Fishing Map file with NOAA chart overlay (NOAA Chart loads to many devices). This is a Google Earth file that will load from the email we will send to you. Works with your Computer (Mac or PC), Phone and many IOS and Android tablets. This is not an App, but a specially designed file that works on Mobile devices and computers with the free Google Earth app and other GPS apps we will recommend after purchase. This allows you immediate access to your fishing spots on the water and off the water for trip planning, reading comments and looking at areas using the free Google Earth App for iPhone, Android, Droid and computers. See more about our exclusive "Nautical View' NOAA Nautical Fishing Chart overlay loaded to a Computer, Phone or Tablet that comes with any purchase (Sample Only)
COMMENTS ON FISHING SPOTS INCLUDED! Comments on most Florida fishing spots – Most of our fishing spots show short comments about a spot taken by our guides. Some of this info may transfer to your GPS comment section, (depending on how your GPS accepts comments). All comments are easily shown using your included Google Earth file by clicking/tapping on the fishing spots markers/icons on your Mobile device or Computer using Google Earth for viewing App. See a sample of Fishing Spots Comments
GPS COORDINATES LIST INCLUDED! Name Matched, Printable Lat/Long GPS Coordinates List document in PDF format for viewing or printing your Lat/Long coordinates for your purchased area. These printable GPS coordinates and comments are name-matched to co-exist with your GPS and Mobile files/names and the coordinates can be entered into most any GPS in the world. Print this file and take it with you on the boat, or save the file for safe-keeping in case you ever need it for reference or you find the need for using the lat/long coordinates for your purchased area. See a Sample GPS Fishing Spots Coordinates List (Samples may or may not show local fishing spots)
FISHING AND RIGGING HELP INCLUDED! Advanced Fishing and Rigging Tutorials for inshore fishing, bay fishing, nearshore fishing and offshore fishing. Our guides have come together to compile excellent, detailed tutorials for those who need them to include tips on rigging for inshore/bay fishing, offshore bottom fishing, rigging and trolling. (Included with any Purchase)
All the above mentioned files are included with any fishing spots purchase, for any fishing area we offer, in any State. These files are conveniently emailed the same day of purchase to get you on the water as quickly as possible. Also remember, preloaded SD Cards are available as well. Note: For you convenience, your GPS to SD Card files and tutorials are sent in a ZIP file for easy handling. Unzip using a computer only, never a mobile device as you will need access to an SD Card slot on your computer to use the GPS files. (Mobile and Computer users will have immediate access to spots when our email arrives with the purchased fishing spots)