Florida Fishing Spots "Nautical View"TM Chart information
"Nautical View"TM is an exclusive GPS Fishing Map Co product. This file contains up to date NOAA digital Chart overlays for Mobile Devices and Computers offered exclusively by GPS Fishing Maps, LLC and Florida Fishing Maps, LLC. We are the first designers to integrate our own Nautical Chart overlays for fishing maps, linked to your purchased area(s) from our Map server.. This Fishing Chart overlay links precisely with your purchased fishing area(s) and the fishing spots "float" over the chart as seen in the screenshots below, just like a marine GPS. You can tap spots to see comments and navigation options using some Apps.
User Note: Always be sure you see our BLUE OVAL LOGO on the header when shopping for our fishing maps online. This logo is found at all our websites in (10) Coastal States. We are the original internet store offering digital GPS fishing spots on the web, and we've been in the fishing spots business for over 10 years on line and on land.
Mobile Fishing Maps are the future of fishing in conjunction with NOAA digital nautical charts and electronic mapping using Mobile Devices. There are seveal advantages of this mapping system when used with your iPhone, iPad, Android or Droid Device. Mobile Charts by NOAA and other digital charts and custom Map sources. .
Works great with the free Google Earth App (use other GPS Apps you like too)
Our Nautical chart overlays are built into this File for ease of use
View NOAA chart symbols, depths and contours and custom added features
May help you find breaks and rips near contours and shallow humps
Mobile NOAA Charts works with Mobile Phones, Tablets and Computers!
Always use a marine GPS as your main Navigation tool, not a phone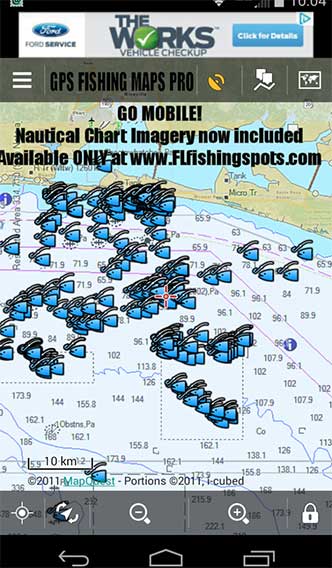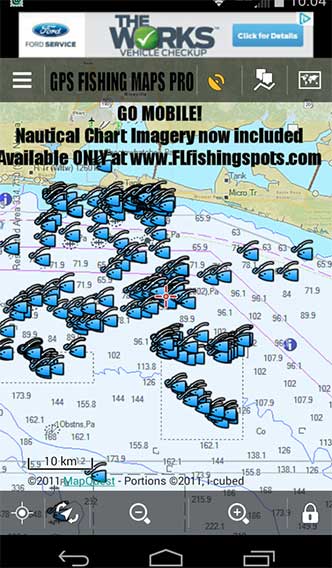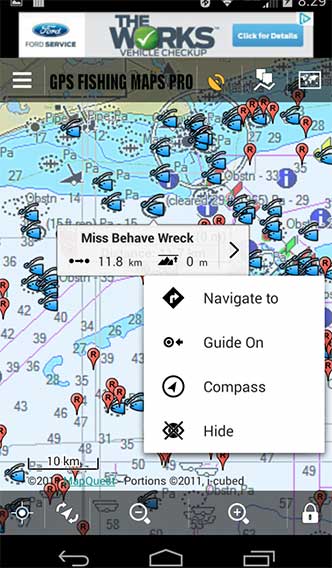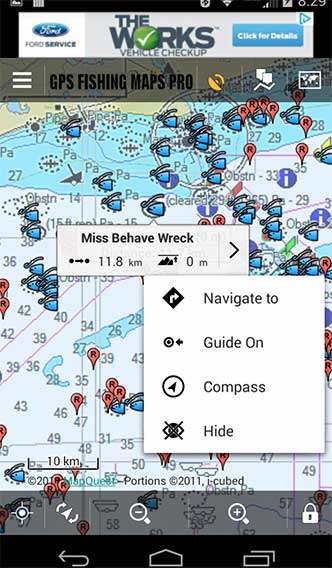 We have included this feature at NO EXTRA charge to our customers. We've been in the fishing spots business for over a decade and keep ahead of our competitors who have recently started. Beware when purchasing elsewhere for a lesser price. Customer service, experience and knowledge is the difference, all day, every day!
See a true 'actual' screenshot from the Sarasota fishing area below to get an idea what our Nautical View mapping looks like loaded to Google Earth.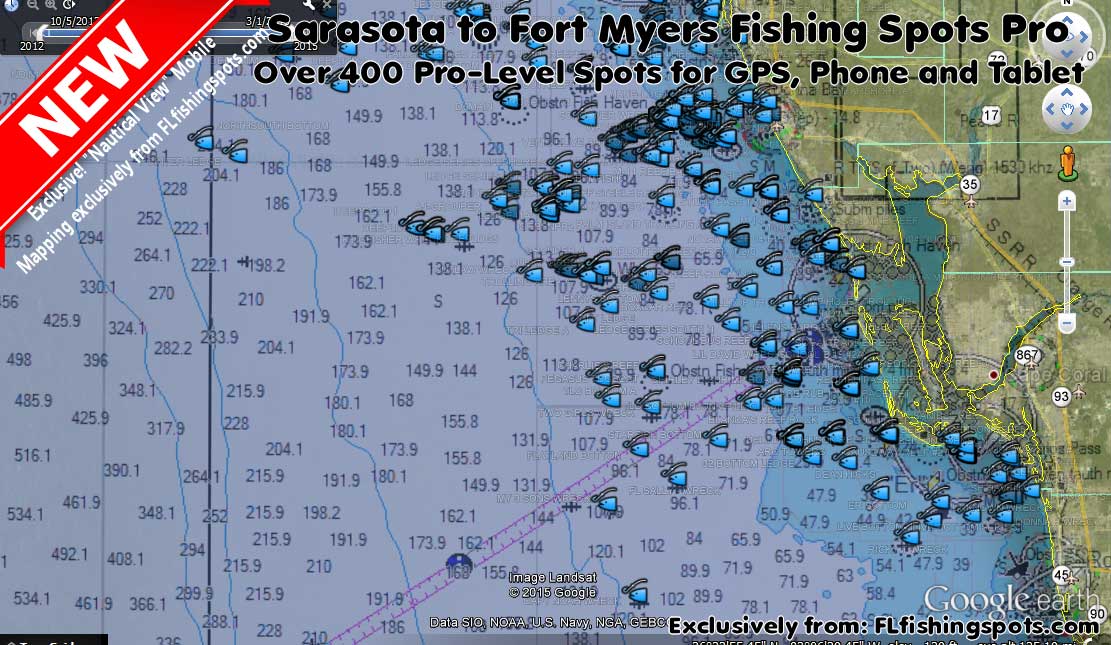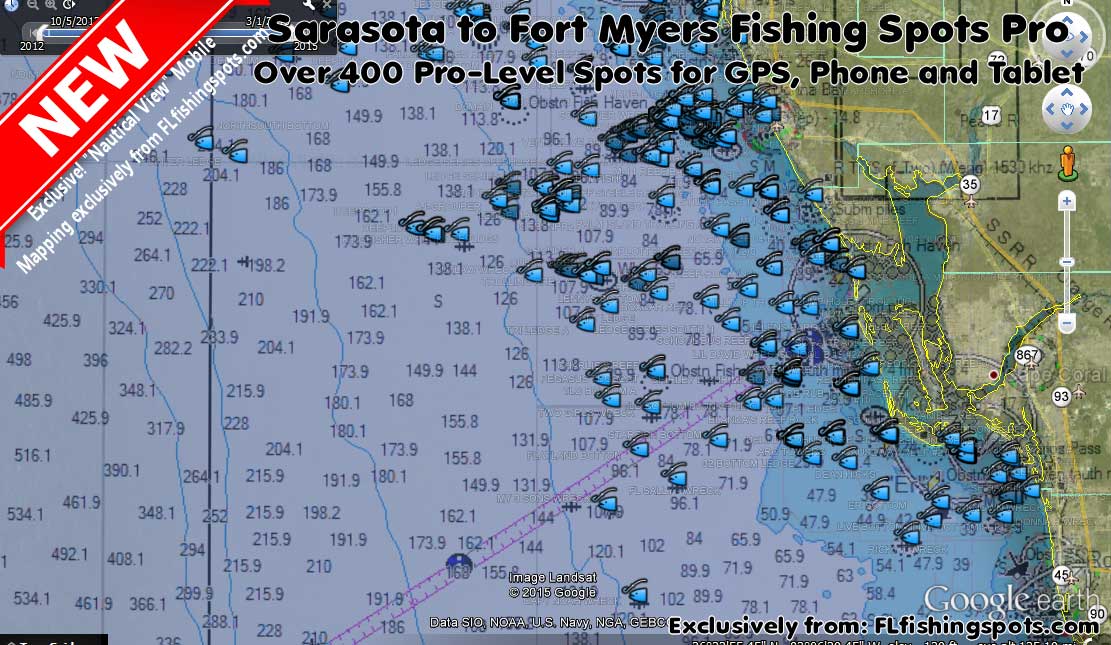 Note: Always be sure you see our BLUE OVAL LOGO on the header of all our websites in (7) Coastal States. The file type for Mobile discussed here is only available from websites affiliated with the GPS Fishing Maps and Waypoint Development Company. A thousand thank you to all of our wonderful customers and our fishing Guide network.. Fish on, Rock on!